How the Program Works.
WHAT'S IT ALL ABOUT?
Dukes is an Australian weight-loss system that really works. Our shakes & soups are a healthy and nutritionally complete meal replacement, formulated to replace between one & two main meals a day. Each meal tastes great and keeps you full and satisfied.
HOW DOES IT WORK?
Dukes Weight Loss Shakes & soups work because they reduce the number of calories you eat per day. They are low in calories (approximately 200 calories) but packed with protein, fibre and vitamins and minerals which makes them a safe and effective method of weight loss.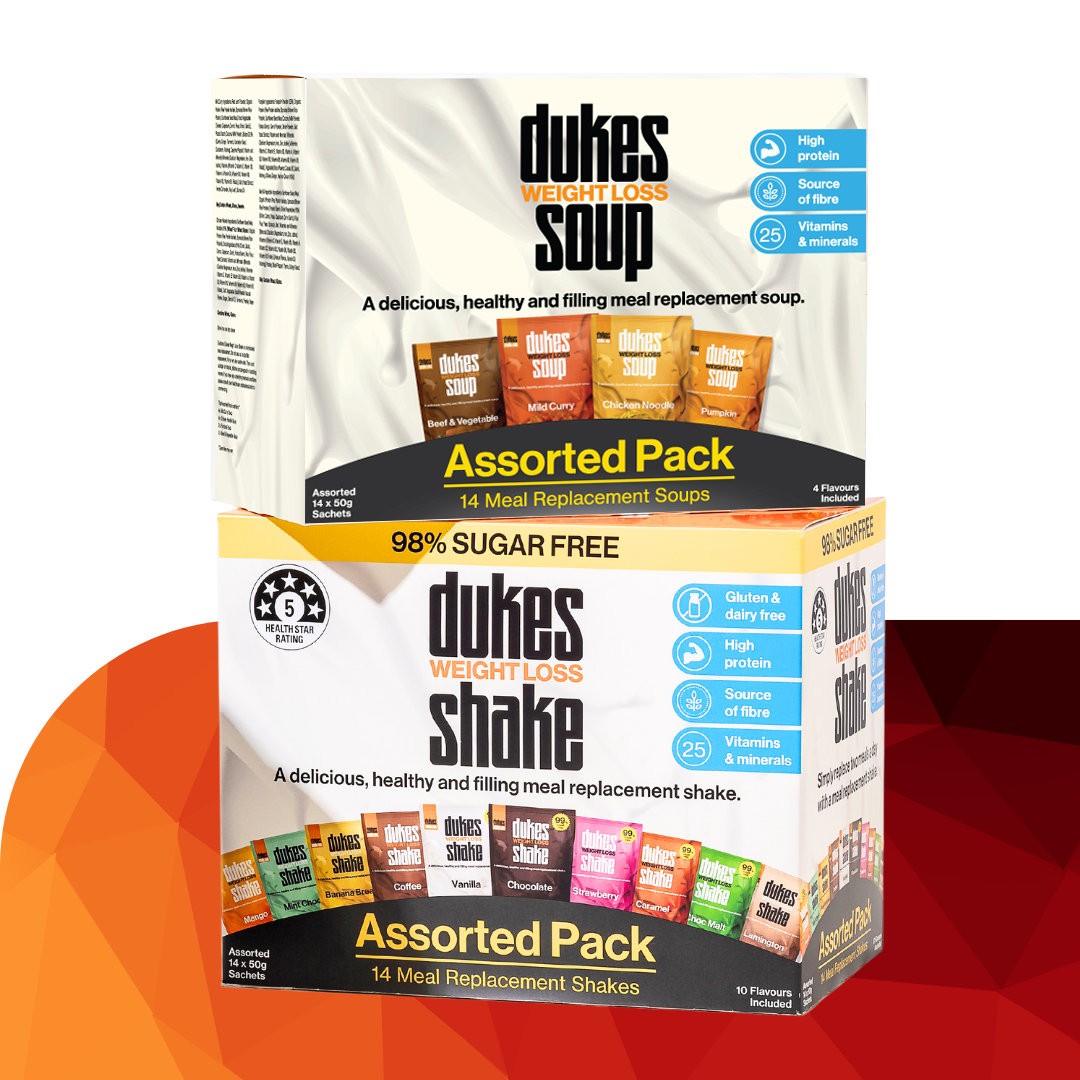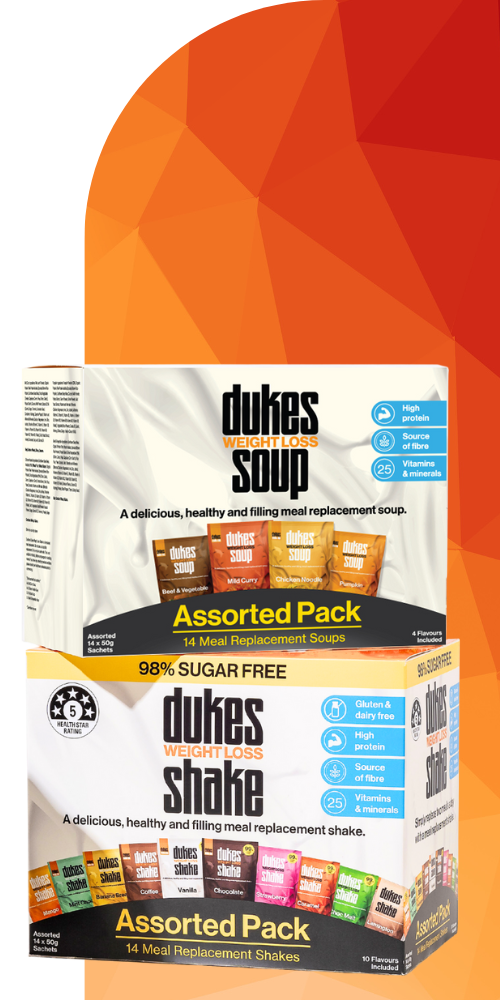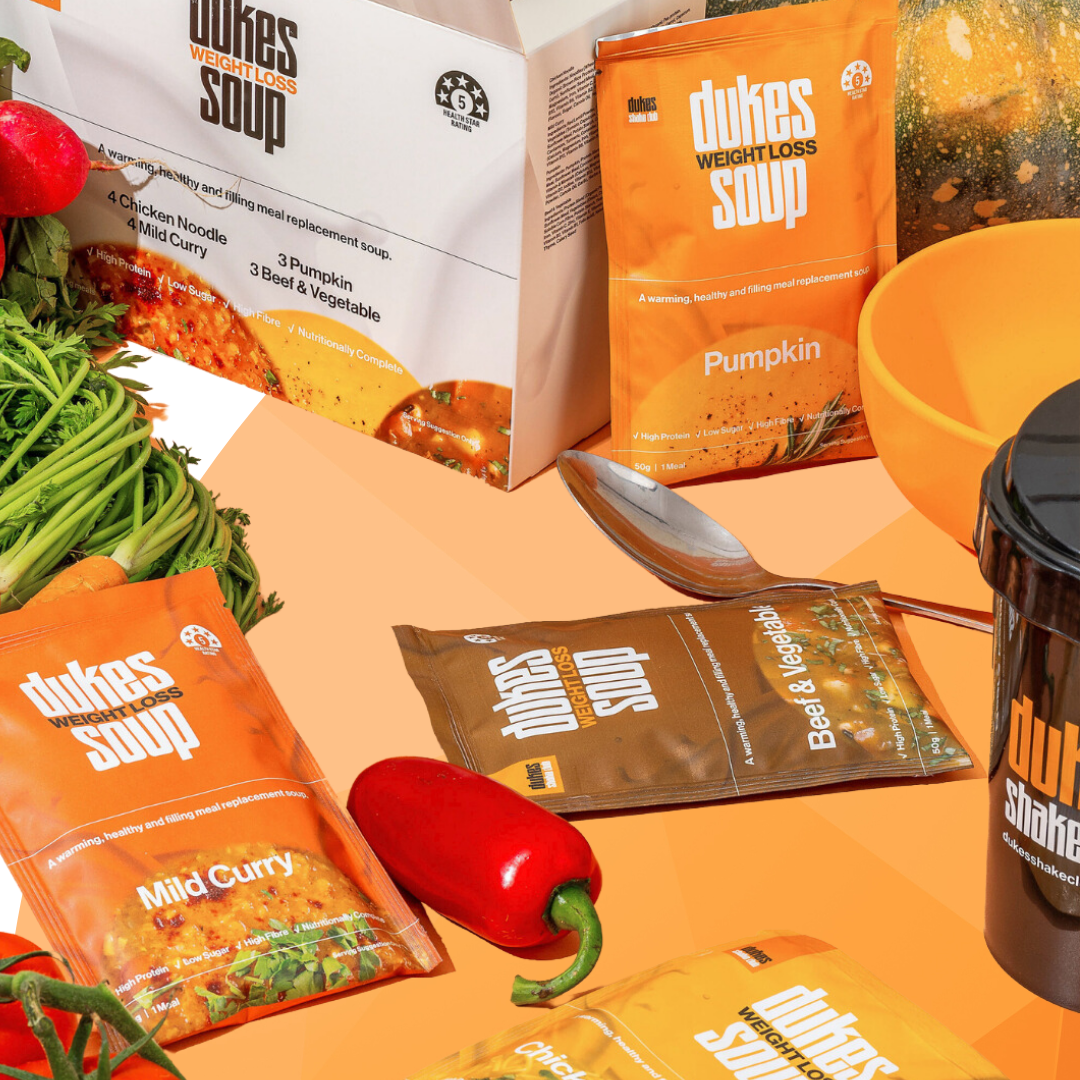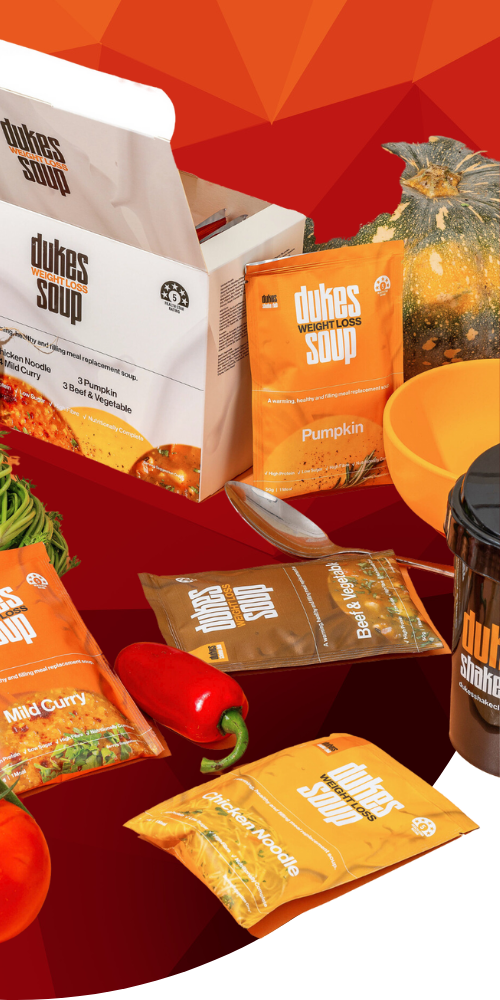 You will lose weight
HOW MUCH DOES IT COST?
One of the great things about losing weight with Dukes is how cost effective the plan is to follow. With Shakes & Soups as low in price as $2.68 per meal you can lose weight and save money at the same time.
WILL IT WORK FOR ME?
When you commit to using Dukes Shakes & Soups you are creating a clear path to weight loss. With our plan, the correct attitude and commitment you can reach your weight loss goals.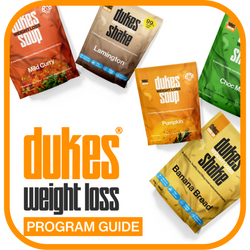 FREE 50 PAGE GUIDE
Download the Dukes Weight Loss program guide for tips, tricks and recipes!
Submit your email to download the 50 page guide and receive updates.