Dieticians &
Health Professionals
For more information on our program, please contact us via the Health Professionals page on our site.
There are many reasons why Dukes Weight Loss products may be useful for your clinical practice here are just a few.
Plant Based - Easy on the stomach, well suited to the lactose intolerant, vegan or vegetarian.
25G+ Protein - Packed with the highest quality protein blend, to maintain and build muscle mass.
Low in Sugar - Less than 1g of sugar per serve on average, an equivalent of 98% sugar free.
High Fibre - A good source of dietary fibre.
Vitamins & Minerals - 25 vitamins and minerals compliant with FSANZ.
Natural Fat Burners - Green coffee bean and green tea extracts included.
We are an Australian owned and run company based in Sydney, NSW, focused on the highest quality ingredients and optimum health outcomes.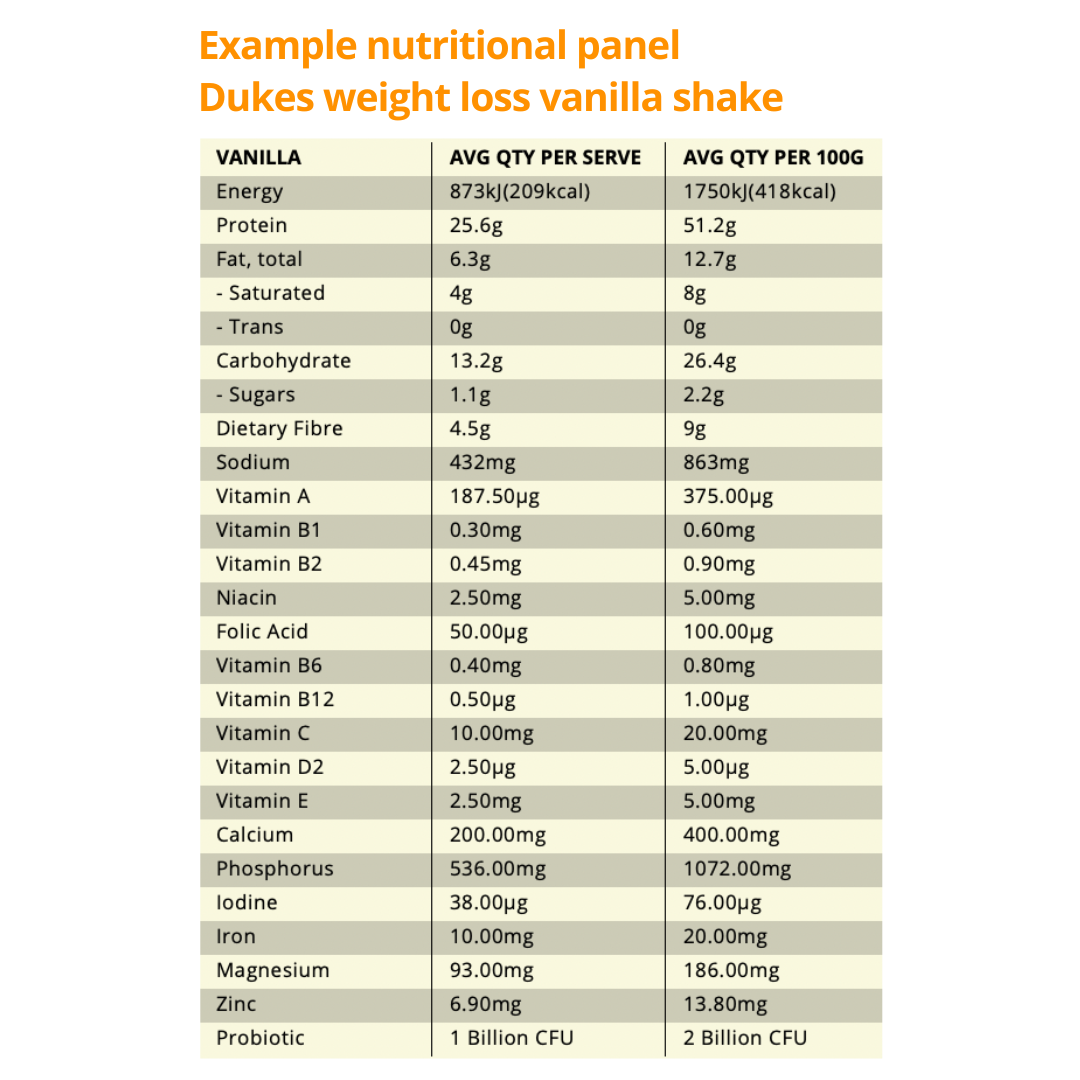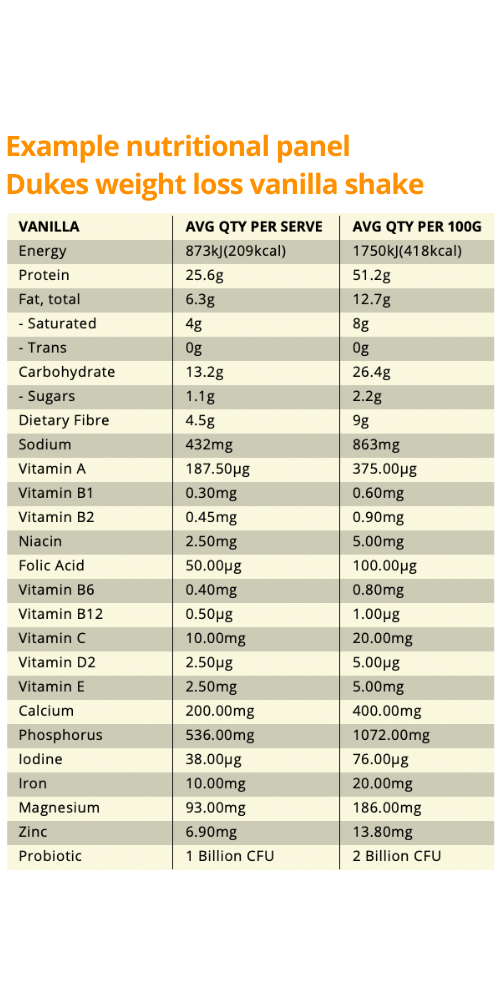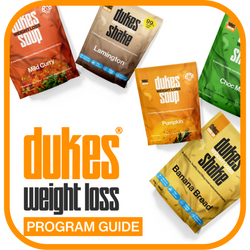 FREE 50 PAGE GUIDE
Download the Dukes Weight Loss program guide for tips, tricks and recipes!
Submit your email to download the 50 page guide and receive updates.